Welcome to My Technical Musings!
Hi, my name is Chuck Grindel. I created this website to share my learnings about Bazel, Swift, vim, and other exciting technologies. Most of the articles will be how-tos and tips based upon my open-source projects and contributions. However, I may add a post here and there about my other passion, aviation. I hope that you find my articles interesting and helpful.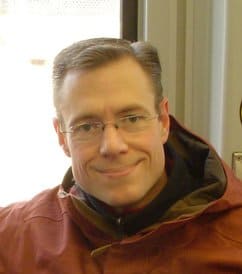 Software Engineer
I am a software engineer who lives in Boulder, Colorado. I have made a career specializing in new product development for early-stage companies and startup teams at large corporations. As a certified Scrum Master, I have helped organizations adopt Agile/Scrum project management processes. As a hands-on technical lead, I have worked as a full-stack developer implementing web frontends, robust middleware layers, and highly scalable database backends.
Recent Projects
A collection of Swift modules that are useful for the development and testing of Swift projects.
Pilot
After moving to Colorado, I was fortunate enough to pursue my other passion in life, aviation. I achieved my private pilot certificate. Now, I look for opportunities that allow me to bring two of my favorite things together.